If you're struggling to find enough space in your Palo Alto home for all of your belongings, you might want to consider renting a storage unit. Self-storage is a terrific option for anybody who needs a safe, secure place to store their personal possessions. If you're renting a storage unit for the first time, here's some information you might want to know.
You should buy insurance.
As safe as self-storage is, it's still important to insure your property to ensure that it stays safe. Along with insuring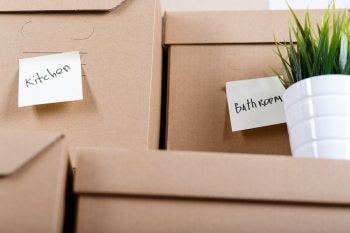 your belongings, you should keep a thorough record of every item you keep in your storage unit. If possible, you might also want to try to take a photograph of everything you store. That way, you'll be fully prepared against any eventuality.
You shouldn't overstuff your unit.
While you may be able to fit a lot of your belongings into your storage unit, you should be careful to keep it organized and accessible. Leave a path for yourself to walk through your unit so that you'll have easy access to your items at all times. Also, make sure that there is at least some space between your boxes of items and your unit's walls. Always turn your unit's light on as soon as you enter to ensure that you don't stumble over anything.
You should make the most of your space.
First-time storage unit renters may wonder how they can get the most use out of their space. It's important to put some thought into where you put all of your items. If you have a large item such as a couch, for example, you won't be using your space efficiently if you simply place it in the center of your unit. Rather, you'll want to place it at the back, where it will take up as little space as possible, so you can fill the rest of your unit with your other items.