Secured Storage Facility in Mountain View
High-end Storage Facility in Mountain View, CA
Most people have busy lives, and are constantly looking for ways to make things more convenient. If you're tired of sorting through clutter every time you need to find something, consider putting some of your extra belongings into a Mountain View storage facility. However, you should be sure to find the right storage facility, or else risk adding more hassle to your life. Fortunately, Independence Storage offers convenient self-storage services at an affordable price. We're proud to serve students, homeowners, and business owners from Palo Alto and Mountain View with various self storage plans to fit each need.
Reasons to Consider Storage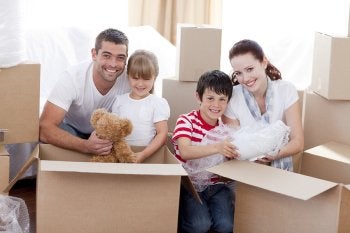 Are you struggling with a particular issue that involves your belongings? Renting a storage unit from Independence Storage can help you handle one of the following issues.
Moving: When moving, you may feel pressure to move all your belongings out of your old home and into your new home. A storage unit can reduce this pressure by acting as a temporary waypoint for your belongings.
Downsizing: Though it's important to consolidate your possessions every once in a while, saying goodbye to certain items can be very tough. Renting one of our large self storage units can help you unclutter your home or office without getting rid of them for good
Security: Independence Storage is a very secure facility that can keep your belongings safe. If you don't think your possessions are safe at their current location, we can help.
Convenient Storage Facility Features
The whole idea of storage is to make your life simpler, not more complicated. Here are just a few of the convenient features that we offer at our Mountain View storage facility.
High Ceilings: Our 10-foot ceilings help our clients fit more items into their storage units. High ceilings also make it more convenient for boat storage and semi-truck access.
Different-Sized Units: We realize that our clients have different needs. That's why we provide storage units of many different sizes.
Convenient Hours: You should be able to access your storage unit at a time that is convenient for you. We offer ample office hours Monday through Saturday, and our gates are open every day of the year.
The team at Independence Storage makes self-storage simple and convenient. Whether you're moving to a new home or downsizing your office, we will be glad to look after your items for as long as you need us to. If you live in Palo Alto or in a surrounding area, call our locally-owned and –operated Mountain View self-storage facility at (605) 969-8770.