It's natural to be a little worried about leaving your belongings at a storage facility. Just remember that the security of your things are a top priority for the company—after all, the company doesn't want a break-in to cause legal liability or ruin the facility's reputation. High-security storage units in Mountain View take extra steps to safeguard your possessions.
Myth: Anyone could walk in and steal my stuff.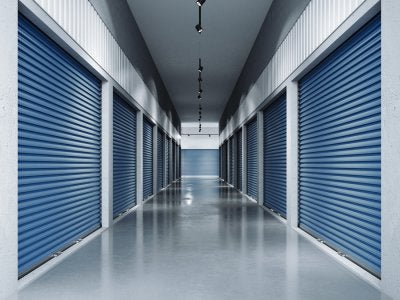 Reputable self-storage rental companies take the safety and security of their customers' belongings very seriously. Good storage companies invest a great deal into their security measures. When you choose a facility, look for well-built security fences and gates. Most storage facilities secure the property with a high-tech alarm and electronic keypad access.
Myth: Employees are rarely on-site.
Once you rent a storage unit, you'll have easy access to it whenever you want—without having to find an employee to help you. Unfortunately, this has led many people to mistakenly think that managers are rarely at the facility to supervise the grounds and protect the storage rentals. This isn't the case at reputable storage facilities. Look for a company staffed by capable professionals who are readily available to keep an eye on the facility.
Myth: I have to buy extra insurance, even if the facility looks safe.
Most storage facilities do force their customers to purchase storage insurance coverage. This is usually unnecessary and only adds additional fees to the rental. Look for a facility that accepts your current renter's or homeowner's insurance policy.
Myth: If I'm a day late with the rent, my stuff can be auctioned off.
This is a frightening prospect, but you can rest assured that your belongings will be protected by state law and the terms of your rental agreement. In California, absolutely nothing can be done to your rental unit until it's been at least 14 consecutive days since the payment was missed. Even at that time, an auction can't take place. The storage facility must send a written preliminary lien notice to the renter, which provides notification of the date of termination of the rental agreement. This date must be at least 14 days from the date of the notice. At that point, the facility owner must send another notice of a lien sale, notifying the renter when the unit will be auctioned. This date can't be any less than 14 days from this second notice. At any point, the renter can satisfy the arrears and halt the sale.