Home Storage Solutions in Mountain View, CA
Household Storage Units for Rent
We acquire things as we move through life, including furniture, mementos, artwork, workout gear, and a great deal more. Before storage became a thing, your only options were to sell the belongings, donate them, or ask a friend to let you store them at their house. Better solutions are now available. At Independence Storage, we have a large assortment of home storage units available, allowing you peace of mind that your items will be secure and available for retrieval when you need them.
There are several reasons why someone would wish to rent a storage unit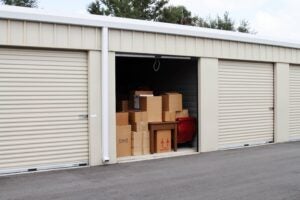 . You might already be aware of the necessity for one if you're reading this. But allow us to provide some suggestions about how storage might be useful for you.
For more than 20 years, our community has had access to high-quality storage unit alternatives because of Independence Storage. As experts in self-storage, we give our customers the freedom and security to keep anything they need. You can be sure that your priceless possessions are safe with us since our storage facility is well-maintained, and our staff is committed to maintaining it that way for our customers—clean, safe, and conveniently accessible.
Why Do I Need a Storage Unit?
There are many reasons people can benefit from residential storage solutions by our team. Some of them include:
Saving Space
Storage space may be a major consideration depending on where you live and the sort of house you have. The amount of storage space is a problem for all types of housing, including condos, flats, and townhouses. Renting a local storage unit with extended access hours will help you solve your storage problem.
In The Middle of Moving
Getting your belongings there might be a logistical issue whether you're relocating across town or across the nation. Sometimes you have to leave your previous house but can't immediately move into the new one. Or perhaps you've been transferred and are relocating to a temporary residence. It makes perfect sense to store your stuff in a storage facility during this period.
De-Cluttering & Organizing Your Home
You can make your home once more habitable by putting some of the less important stuff into a storage container. There are several more justifications for using a storage facility. If you have a collection of precious items, storing them in a unit keeps them secure. When you store objects that you only use sometimes, such as outdoor furniture or bicycles in the summer or winter holiday decorations, they remain out of the way until you need them.
About Our Facility
Storage units at Independent Storage range in size from 4'x5′ to 10'x30 with 10' of height.
On-site supervisors are available from Monday through Friday from 9:00 am to 6:00 pm and from 9:00 am to 5:00 pm on Saturday. They are available to respond to any inquiries, conduct tours of available units, help customers when they can, and address any problems or complaints as soon as they occur during office hours.
Whatever your storage needs—whether it's a few items or a whole home's worth—Independence Storage has the safe storage option for you. All of our units are well-maintained and range in size from small to extra large.
Why Independence Storage?
Independence Storage's mission is to fulfill your storage needs while providing personalized care, knowledgeable assistance, and convenience at affordable rates. There are no long-term commitments or hidden costs, and after the first full month of rent, all unused rent is repaid with a 10-day notice of move-out. Our goal is for you to be happy with our services and facility since we are committed to you as a client.
Contact Us Today to Get Started
You can declutter your house or garage and become organized by using our Mountain View storage facility. To keep all of your belongings safe and secure, we provide units that are both large and clean. Your unit is accessible every day of the year so you can easily retrieve your possessions whenever you need to.
Why Choose Us?
All Ground Level Units
All Units 10ft Tall
On-Site Managers
Electronic Key Pad Access
Customized Billing & Payment Options
Gate Open 7 Days a Week
No Hidden Fees
After the First Month, All Unused Rent Is Refunded