Many people who choose to use self-storage are in the process of selling their home. If you're planning to move some of your belongings into temporary storage in Mountain View for this reason, then there are a few things that you should know about staging your home.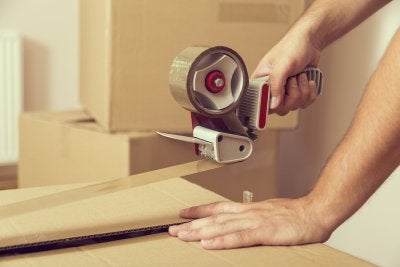 Clearing Out Clutter
One of the best ways to start the process of staging your home is to remove as much clutter as possible. This step is essential because potential buyers appreciate a home that looks furnished but not lived in. Many homeowners choose to downsize before selling and to keep any non-essentials of what is left in a storage unit. If you don't need an item to get by while your home is for sale, then it's ideal to put it into a storage rental during this process.
Cleaning Your Interiors
After your home is cleared of excess clutter, you'll find it easier to take on the next important step, which is cleaning. When you want to sell your house quickly, you should put a significant amount of effort into getting your interiors sparkling clean. A few areas to focus on are windows, grout, floors, and countertops. Thoroughly cleaning your home is one of the most cost-effective ways to make it more marketable.
Choosing Your Décor
Although an important part of staging your home is clearing away clutter, you also want it to feel home-like and inviting. To achieve this, leave some select pieces of art on the wall, but remove any family photos that you may have. Also, include some vases with cut flowers, set out dining ware on your table, and add a bowl or 2 of fresh fruit to your kitchen counter.
Addressing Your Exteriors
Your home's curb appeal can play a crucial role in your ability to sell it quickly, and improving the look of your home's exterior and landscaping can boost the property's value. Have your siding and walkways power washed, clean your front windows, add greenery and flowers that are in bloom, and mow and reseed your lawn as needed as part of staging your home.