Storage units in Mountain View can make your move easier or help you remove clutter from your apartment, but the way you use them is crucial. If you want your belongings to remain in the same condition they were in when you left them in the storage unit, it helps to think ahead. Make sure you pack using the proper materials and techniques, work with a storage rental company you can trust, and consider the arrangement of your belongings within your unit. Read on to pick up some tips and make sure your fragile items stay safe in storage.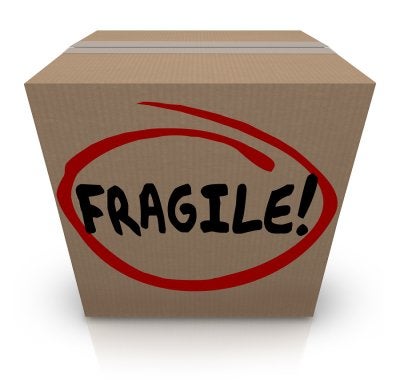 Pack smart.
Poor packing is one of the most surefire ways to end up dealing with broken belongings when you return to your storage unit. Fragile items deserve even more attention, especially because they tend to be more valuable than the belongings that you can toss around without fear of damage. Use sturdy boxes that are appropriately sized for your items; the less free room you leave in the box, the less your items can move around.
Choose a safe storage facility.
A quality storage rental company will be attentive and accommodating so you can rest assured that your important belongings are in good hands. Make sure your storage unit is adequately protected so you don't have to worry about criminals breaking in and vandalizing, breaking, or stealing your fragile items. You can also look into insuring your belongings.
Arrange your storage unit.
When it comes to keeping your fragile items as safe as possible, much of the responsibility falls on the arrangement of your storage unit. You never want to stack heavy boxes on top of ones that contain fragile items, even if you think those boxes are perfectly secure. You also don't want to stack boxes with fragile items high up; if any of the boxes crumble over time, you could return to your storage unit to find your prized vase shattered on the floor. Keep fragile items out of aisles where you might accidentally kick them, and be sure to label your boxes so you know which ones contain vulnerable materials.