You may think your home has plenty of room for all of your possessions, but you may find that self-storage near Mountain View can help significantly while organizing your home. By renting a storage unit , you have a safe and protected space for all of your extra furniture, seasonal clothes, and important documents.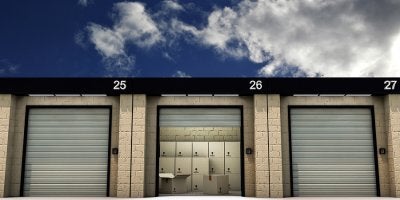 Store College Students' Belongings
When your children head off to college, you may be left with a couple rooms full of unused furniture, clothes, knickknacks, and decorations. Instead of letting this collect dust in your home, pack all of these items safely to be stored in your storage rental. Self-storage is easily accessible, so when your children return from college, either permanently or for an extended break, they can retrieve their items whenever they want. Using college storage is another way to keep your children's possessions safe until they have a house or family of their own to furnish with their childhood memories.
Store Seasonal Clothes and Decorations
Instead of letting clothes clutter your dressers and closets, keep them stored by their season. As each season turns, you can easily return to your storage unit and switch out a container of winter clothes for spring clothes, or vice versa. The same goes for seasonal decorations. Many people love decorating for the winter holidays, but they have no convenient place to keep their decorations the rest of the year. The longer these items are not put into storage, the longer they will clutter up your house.
Store Important Documents
You are supposed to keep tax documents for a certain number of years. Mortgage information, bills, and any other important documents must also be kept for a certain number of years. Even though you rarely need these items, they need to be accessible at times, and that is where self-storage comes in handy. You can organize your office by packing your documents in a secured document container and placing them in your storage rental. This will go a long way toward decluttering and organizing your home.