Moving items into your first self-storage unit in Palo Alto can be a stressful time. Usually you're moving or downsizing your home, and you might already feel frazzled. Don't let yourself get caught in common, yet less-known, mistakes when packing your storage unit for the first time.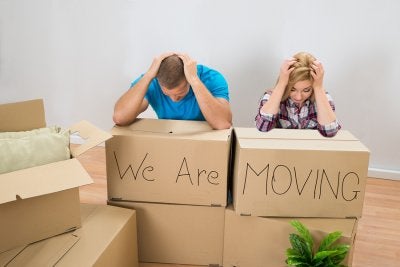 Not Enough Room for the Moving Truck
Whether you're using a professional moving company or your own group of friends, make sure the moving truck will fit through the aisles and roads of the self-storage facility. To make room for as many units as they can, storage facilities may have tight corners and narrow aisles, big enough for a standard truck, but not a professional moving truck. If the truck may not fit well through the facility, ask if there is another entrance closer to your storage unit rental. If the truck won't fit, ask the moving company what their options are for transporting your furniture and possessions from the truck through the facility to the unit.
Not Providing Direction
You need to give your movers directions, not just to the facility, but for moving your personal objects. Planning ahead is one of the foundations of moving effectively. You need to tell your movers exactly where to put your kitchen supplies or bedroom furniture in the storage unit. This is going to save them a lot of frustration and you a lot of unneeded stress when you're trying to find something later. Movers, professional or personal, can't read your mind, so you need to provide clear, organized direction.
Not Having Enough Space in the Unit
There's almost nothing worse than packing everything up to go in the storage unit and finding out the unit isn't big enough for what you have. The best ways you can combat this annoyance is to heed the advice of the storage facility and measure your belongings. If everything is in boxes or large furniture, judging how big of a unit you'll need will be easier, but when in doubt, rent a bigger unit.