If you decide to use temporary storage in Mountain View , having the right supplies will make it easy to organize your unit and access your items when you want to. Although some of the specific supplies you need will depend on what you're putting in your storage unit, there are some items that everyone who uses self storage can benefit from having. As you prepare to move your items into storage, make sure you have the following supplies on-hand:
Boxes and Tape
Just as when you're packing for a move, when you pack for self storage, you can't rely on tattered, old boxes from the grocery store. You need strong boxes that will adequately protect your belongings and that won't get crushed when they are stacked on each other. Likewise, you need packing tape rather than masking tape or the other types of tape you may have lying around your house. Strong tape offers an additional layer of protection and helps your boxes keep their shape. An alternative to boxes and tape is plastic storage containers. These containers can be helpful, but be sure not to overload them, so that they are easy to move.
Wooden Pallets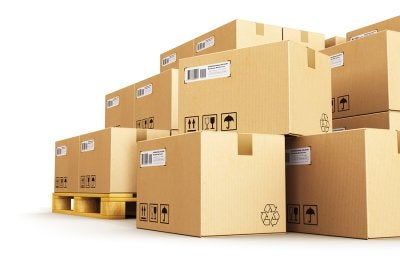 When you move your belongings into a storage unit, the best thing to do is to store them off the ground. You may choose to put shelves along the walls of the unit for some smaller items, but placing wooden pallets on the floor is also helpful. With wooden pallets, everything you put in your unit, no matter the size, will be off the ground, which allows air to circulate and discourages pests.
Furniture Covers
If you plan to store furniture, then you will need to cover it to protect it. Avoid using plastic furniture bags, which stifle airflow and allow odors and dampness to grow. Instead, use bubble wrap on parts of the furniture that are fragile, such as the legs and arms, and then use a cloth or sheet to cover the upholstery.