Storage units are ideal for storing your musical instruments when they are not in use. With a little attention to the way you store them, you can ensure that your instruments stay in top condition, without paying extra for a climate-controlled unit. If you plan on putting your instruments in a storage unit in Mountain View, keep this advice in mind.
Choose the Right Location in the Unit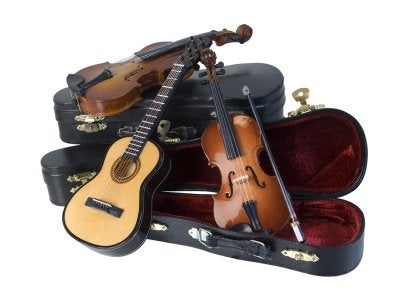 When you're packing your storage unit, it is best to keep instruments in the center of the unit. This protects them from any drafts that could come from the door or walls. Rather than storing them on the floor, put them on pallets or on shelving units. Keeping them off the ground will minimize the temperature changes the instruments are exposed to. If there are any open vents, make sure the air is not pointed directly at the instruments.
Pay Attention to Packing
All musical instruments should be stored in their original cases, if possible. For stringed instruments, release the tension on the strings before storing. This will prevent the strings from damaging the necks of the instruments as they naturally contract and expand in response to temperature changes. Piano strings do not need to be detuned, since the plate can withstand the pressure of string expansion. For instruments that are not in secure cases, such as pianos, wrap them with heavy pads. Store baby grand pianos on their sides, but keep upright pianos in their usual positions.
Take Care When Unpacking
The longer your instruments are stored, the more likely they are to have string tension issues or other changes that require careful handling. Unpack your instruments gently when you take them out of storage as they readjust to the current temperature. Give the instruments some time before you retune them. If you have instruments wrapped in padding, unwrap them carefully, especially if they are wood instruments. The veneer on wood can sometimes stick to padding, so removing it gently will protect it from peeling.
For storing your precious artwork or musical instruments, avail yourself of our climate-controlled storage facility. For further information contact us today!