Self-storage in Mountain View can help you keep your home organized without having to give up possessions you love, from seasonal decorations to your book collection. However, getting the most from your storage unit means packing it the right way. Resist the urge to off-load boxes as quickly as possible when you're moving into your unit, and instead, set it up so that you can easily access everything in the unit any time you need it. Protect your property and prevent headaches with these do's and don'ts.
Do Prepare the Unit Before You Move In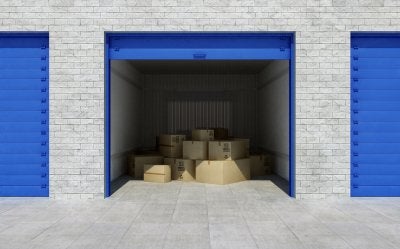 Your storage unit is likely to be an empty shell, so prepare it for your belongings before you unpack. Pallets will keep your boxes off the floor, which helps to protect them from moisture. Adding freestanding shelves will make it easier to keep your items organized. Keep in mind that while plastic is a good protectant for the floor or for your shelves, it should never be used to wrap boxes, furniture, or other items. Doing so will prevent your items from breathing and trap moisture inside, where it can lead to mold and mildew.
Don't Pack Things That Could Cause Damage
Food and plants should never be stored in a storage unit, even for a short amount of time. They can attract bugs and rodents, which put all your belongings and the belongings of everyone else who uses the storage facility at risk. Packing and storing anything that is flammable, such as oils, propane, fuel, and ammunition is not permitted. If you have gas-powered items to store, drain them of their fuel before putting them in storage.
Do Label and Organize Your Boxes
Every box that goes into storage should be clearly labeled with the exact contents. Place boxes at least one inch from the wall to allow for ventilation. Put boxes with items you will use on a regular basis, such as seasonal decorations, near the front of the unit, so you can access them easily.