Senior parents and grandparents will reach a time when their house is too big, and they need a smaller apartment or condo. Your senior loved one may have many belongings that need to be organized and stored. You can help by offering different storage options in Palo Alto, such as self-storage . Let's look at the simple steps to help your senior loved one move to a smaller home.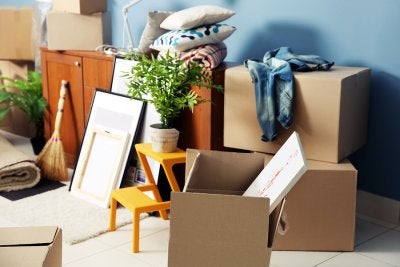 Organize Belongings
It is crucial to organize the entire house before a move. Organizing each room can better help you and your loved one visualize the items that are not useful or emotionally significant from those that are. Organizing will also ease the packing and sorting all of your loved one's furniture, clothing, dishes, and décor. Go through each room and begin separating items into different categories. At first, these piles may be as simple as "trash, keep, and undecided." However, as you continue organizing, the piles will become more specific like "donate, sell, store, and keep."
Declutter
Organizing your loved one's belongings is a great first step, but true downsizing involves decluttering the house of nonessential items. Your senior loved one may be hesitant to part with many of his or her belongings, because they hold sentimental or monetary value. Ensure that your loved one is comfortable and feels involved in the downsizing process. There are many ways to help your loved one cope with the loss of personal items. Help him or her understand that most items will not fit in a smaller house and many personal belongings can be stored in a storage unit.
Store Non-Essential Items
Once you and your loved one have sorted through the belongings, then it is time to trash, sell, move, and store them. If your loved one is having a hard time parting with certain belongings, then offer professional storage options to keep the items secure. Storage rental companies offer great security measures to keep storage units protected, and they often offer customizable billing. These are helpful attributes that can keep your loved one secure and involved in the process of moving to a smaller home.