Your home's garage may tend to accumulate tools, sporting equipment, and a variety of other items. If you have started to notice that your garage clutter has gotten out of control, it may be time to consider renting a storage unit. With a storage unit rental in Mountain View , you will be able to clear out any non-essential items from your garage, without having to donate or throw them away. To highlight the advantages of working with your local storage rental company to clear out your home, here is a look at some solutions that you can use to de-clutter your garage.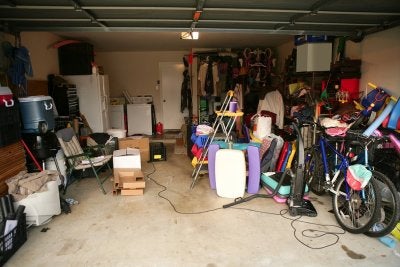 Create Functional Storage
In order to keep the clutter in your garage in check, it is important to make sure that your space contains plenty of storage areas. If you do not already have closets or shelves built into your garage space, you may want to consider purchasing portable shelving and storage benches from your local hardware store. By creating a place for all of your stuff, you will be able to clear up additional space in your garage.
Decide What You No Longer Need
Garages often become storage spaces for non-essential items. In order to clear out the clutter from your garage, it is important to take inventory of the belongings that are no longer useful to you. Bikes and sporting equipment from your children's earliest years may not have a function for your family. If you have not used an item in more than a year, it may be time to consider sending it to the donation center.
Rent a Storage Unit
If your garage remains cluttered, even after your best attempts at clearing out more space, you may be a good candidate for a storage unit rental. When you rent a storage unit, you can ensure that you have ample storage space to house all of your belongings. Tools, books, sporting equipment, and other essential items can be safely stored in your storage unit, rather than in your garage.