When you rent a storage unit , you will enjoy the peace of mind that comes from knowing that your items are securely stored in a safe space. Still, it can be helpful to have insurance coverage for stored items in the event of a flood, fire, or other unavoidable catastrophe. As you are reviewing your storage options in Mountain View, you may want to ask your insurance company to provide you with information about your personal property coverage and how it relates to items that are stored outside of your dwelling. Typically, homeowners' insurance offers partial or full coverage for belongings that are placed in self storage. Here is an overview of what you need to know about personal property coverage.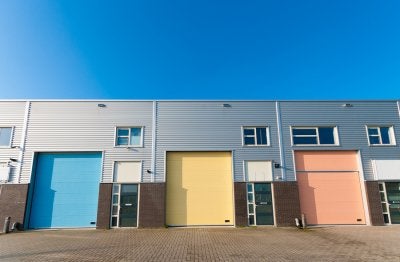 Homeowners' Insurance Includes Personal Property Coverage
Personal property coverage is probably already included in your current homeowners' insurance plan. If it has been a while since you read over your policy, now is a good time to review its details. A comprehensive homeowners' insurance policy should cover your personal belongings, whether they are stored at your house or in a storage facility.
Off-Premise Personal Property Coverage May Be Limited
Off-premise personal property coverage is defined as any coverage that extends to items that are stored in a storage unit, rather than in the home. Depending on the terms of your insurance policy, your plan may offer up to half of the coverage limit for your private home. Before you place your valuables in a storage unit, you will want to review any limits that may pertain to your off-premise storage.
Valuable Belongings May Be Eligible for Additional Coverage
A storage unit is a safe and secure place to store your most valuable belongings. If you are planning on placing your valuables into storage, you may want to ask your insurance company about the possibility of extending your personal property coverage limit. Typically, your insurance company will be happy to work with you to create a coverage plan that provides adequate protection for your valuables. With your additional coverage in place, you will be ready to move your valuables into storage with total peace of mind.