Storage rental locations offer individuals a convenient way to store their belongings outside their home, which can be particularly beneficial for students. Continue reading to learn about a few of the reasons why renting a storage unit in Mountain View can be a smart choice for students.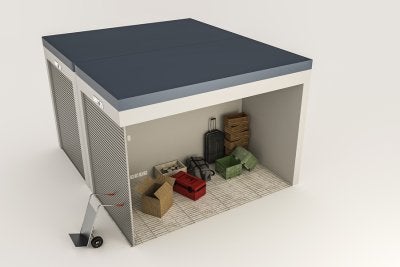 More Space
If you're like most students, then you probably find yourself with more belongings in your place than you can comfortably store. You may also have plenty of items back home that you wish you could have on hand for certain occasions, such as holiday décor or sports equipment. If this sounds like you, then you are one of the many students who could benefit from moving some of their items into a storage rental.
Better Convenience
For many students, frequent changes in living arrangements are standard. If you are planning to move into a new place or are traveling home for the holidays, then you may realize how challenging it is to repeatedly move from place to place. Student storage units can make moving and traveling easier by providing you with a place to store your items while going from one location to another.
Less Stress
Student life can be busy and overwhelming at times. If you have too much clutter, then moving some of your items into storage until you need them again can make it easier to keep your place neat and give you less to worry about. Also, trying to move out of a place in the span of a day or so can be incredibly stressful, but self-storage options provide you with a way to move out at your own pace.
Easier Travel
At the end of each semester, do you find yourself trying to pack everything that you have into your car and then spending a good portion of your time off unpacking and organizing? If so, then consider taking advantage of a storage unit. This option allows you to neatly pack and store your belongings and to leave them conveniently near school until you head back again to begin classes.