If you are tired of tripping over your belongings, it may be time to look into a self-storage facility in Palo Alto. This same secure storage facility might also be helpful if your job has you traveling across the country on a regular basis, or if you like to go all out when it comes to decorating for the holidays. A storage unit can be a convenient solution in all sorts of situations. Read on for a closer look at these reasons to get a self-storage unit.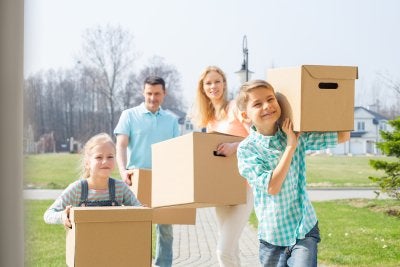 Running Out of Room
You do not need to live in a mansion to enjoy your personal space; all you have to do is understand how to cut down on clutter. Fortunately, self-storage facilities make it easy to keep your home clean, organized, and clutter-free, so even the smallest apartments can feel roomy enough for your needs. A storage unit can help you take back your closet, attic, garage, or other area of your house that has become overrun with clutter. This is the perfect solution for those items that are too sentimental to let go of but not functional enough to make use of.
Constantly On the Go
If you live in New York but frequently attend to business on the West Coast, it may behoove you to rent a storage unit in Palo Alto. This will give you a sort of "home base" where you can keep a few of your important things that you would like to have with you whenever you work away from home. If these belongings are already in town when you arrive, you do not need to worry about bringing them on the plane. Storage facilities are perfect for a busy, "on the go" lifestyle.
Seasonal Decorations
You might see more seasonal decorations during the winter than any other time of year, but some homes are committed to celebrating every holiday. If this describes your level of holiday cheer, you might need a place to store your lights, inflatables, and other decorations. If you do not have a basement or an attic, a storage unit is perfect.