A self-storage unit is a safe and secure place to store everything from precious antiques and family heirlooms to extra furniture and seasonal clothing. Some storage units are even big enough to house cars, boats, and motorhomes. While you might not think you need a storage unit, there are in fact numerous occasions where it makes perfect sense to rent a unit from a self-storage facility. Here are just a few of the most common reasons people rent storage units in Mountain View .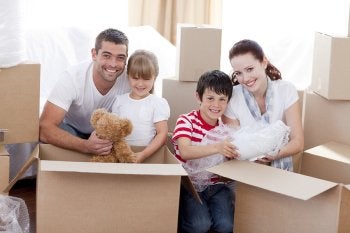 Staging for a Move
If you are getting ready to move, renting a short-term storage unit can help the process go more smoothly. Boxing up all of the non-essential items in your home and moving them to a storage facility will free up a lot of space in your home, which will make it easier for the moving company to get all of your bulky furniture and expensive belongings.
Downsizing Your Home
Whether you are downsizing to save money or live closer to the city, you will most likely not be able to bring everything along with you to your smaller home or apartment. If you have a lot of large, bulky furniture items, consider storing them until you know what your permanent living arrangements will look like.
Going Away to College
A lot of students utilize self-storage while attending college. Dorm rooms and apartments are often too small to bring all of your things from home, so keeping them in a storage until clears up space for your parents or siblings that you won't need while you are away studying.
Long-Term Vacation
If you've been planning a six-month backpacking trip across Europe or a road trip across the United States, don't let your stuff hold you back. If you are moving out of your home or apartment and can't bring all of your things with you, place them in storage and know that they will be waiting for you when you get back from the trip of a lifetime.