Living in a cramped dorm or studio apartment is all part of the college experience, but that doesn't mean you can't make the most of your living situation. With some clever and creative storage solutions, you can keep your room organized and fit most of your belongings. Of course, you won't be able to take everything with you to college, which is where a storage unit comes in. Here are some easy storage tips and solutions for college students living near Palo Alto.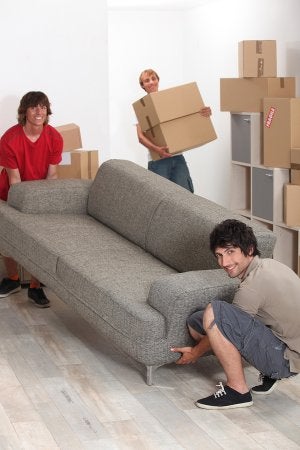 Use Multi-Purpose Items
Whether you live in a dorm room or an apartment, you'll probably need to get creative if you want to save space and stay organized. Fortunately, there are tons of multi-purpose items out there that can help you do just that. A multi-purpose hanger, for example, lets you hang up your favorite necklaces and belts underneath a blouse or jacket.
Clear Up the Floor
To conserve space and keep your room looking clean, look for over-the-door storage bins and keep books, CDs, and DVDs up off the floor. Stacking vertically can also help clear up floor space and give your room the appearance of being larger.
Raise Your Bed
Unless you share a bunk bed, purchase raisers or simply place your bed on cement blocks. The added space will provide ample storage space beneath your bed, where you can store boxes, plastic totes, sports equipment, extra clothing, or whatever else you need to store away.
Rent a Storage Unit
For everything that won't fit inside your room, store it at a secure storage facility near your dorm or apartment. Big furniture, expensive items, and seasonal clothing are ideal for a storage unit, since they are easily accessible without taking up valuable space in your small dorm or apartment. Just make sure the storage facility you choose is safe, clean, and secure.