After the birth of your first child, you may be surprised at the sheer volume of stuff that is required for parenting a newborn. As your child gets older, many of your essential baby items will no longer need to be used. Rather than donating or tossing these items, however, you may want to place them in a storage unit near Palo Alto . A storage rental company that offers mobile storage can house your baby gear for future children or grandchildren. Read on for a look at what new parents should know about storing baby gear.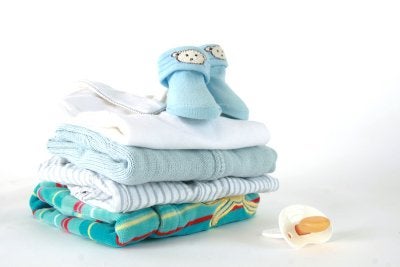 Baby Clothes Should be Clean and Folded
When you decide to have another child, you can save time and money by reusing many of the baby clothes that were worn by your firstborn. To prepare your baby clothes for storage, you will need to clean and fold them prior to packing. Ideally, you should wash baby clothing in unscented laundry detergent, as strongly scented cleaning products can attract moths and other unwanted pests.
Baby Swings and Cribs Can Often Be Disassembled
Prior to placing larger baby items, such as cribs and swings, into storage, you may want to determine whether they can be disassembled. Many baby items are specifically designed to easily break down for compact storage. If you are unable to disassemble a larger baby item, it is a good idea to cover it with a drop cloth once it has been moved into the storage unit.
Baby Toys Can be Stored for Future Generations
If you have invested in quality toys for your young children, you may want to consider storing these items for use by future generations of your family. Once your children have grown old enough to have families of their own, they may be delighted to discover that you have kept some of their favorite childhood playthings. Long term storage will allow you to keep these items around for many years, without having to take up valuable closet space in your home.