Decluttering your home may seem like an impossible endeavor at times, but it can be easily done when broken down into manageable parts. If you declutter one room or space at a time, then you will soon find your home is cleaner and more spacious than you thought possible. Take advantage of different storage options in Mountain View —such as a storage unit or storage shed rental—to help you declutter your home room by room. Here is a quick guide to help you declutter your home.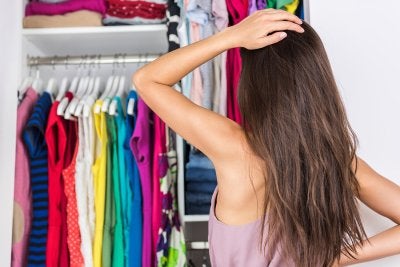 The Bathrooms
Your bathrooms are one of the most important areas of your home to declutter, because you can save a great amount of time during the morning and evening. It is important to regularly update your medications, skin care products, and toiletries. Decluttering these items can significantly reduce the clutter and free up space in your bathrooms.
The Closets
Your closets naturally become a place for extra storage, such as clothing, shoes, toys, bedding, and rarely-used items. Closets are an important area to declutter, because you often find clothing that no longer fits, has become damaged, or was forgotten about. You can also separate and store seasonal clothing in your storage unit to create more space.
The Office
Your office can quickly become a dumping ground for old files, mail, and random pieces of paper clutter. Decluttering the office might take a little more time than other areas of your home, because you will want to inspect each piece of paper before recycling or shredding it. Once you clear off your desks, place filing boxes in your storage unit, and declutter your working space, however, then you have more freedom to finish your projects.
The Garage
You may find yourself storing tools, recreational items, and large appliances in your garage. These items can quickly overtake your garage space and prevent you from parking your vehicles. Choose other storage options, such as a storage shed rental, to store these tools and appliances until you need them.