Whether you are moving into a new home or getting ready to relocate your office, it is important to ensure that you are fully organized and prepared for your big move. To help free up space and secure your items during the moving process, you may want to consider renting temporary storage in Palo Alto. A storage unit rental can provide you with additional peace of mind as you are packing and sorting through your belongings . If you are wondering when you should rent your storage unit, take a look at these handy moving timeline tips.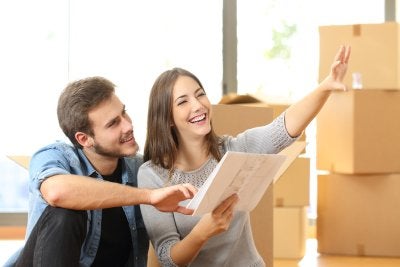 Evaluate Your Schedule
In order to create your moving timeline, you will need to first determine how much time is available for your big move. Moving your home in a month's time will take considerably more effort than stretching the move over several months or more. After you have evaluated your schedule, you will be able to set up key services that will be needed during the course of your moving preparation.
Set Deadlines for Your Household
Rather than completing your moving tasks at random, it is a great idea to set moving deadlines for your entire household. If you will be moving some of your furniture or belongings into temporary storage, you will need to schedule a deadline for setting up this service in advance. Some other deadlines to consider include when you will start packing boxes, when you will begin mail forwarding, and how soon you will transfer your utilities.
Start Packing Early
To reduce stress during your big move, it is very important to start packing up your belongings as early as possible. Giving yourself plenty of time to pack will allow you to carefully consider which items you will bring to your new residence right away, and which items you will place in temporary storage. After you have created your moving timeline, you can proceed with confidence towards your big moving day.