All kinds of items and belongings can go into your storage unit in Mountain View, including your fragile heirlooms or wedding china. Safely packing your fragile belongings into a secure storage unit can keep your items protected from burglary, mold, and several other potential dangers that could befall your fragile items.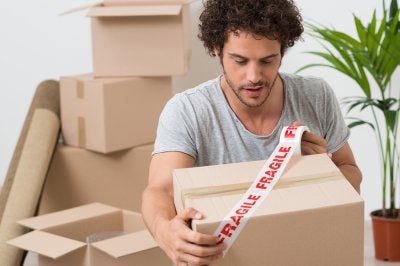 If They Are Rarely Used
You may have old paintings, heirloom furniture, or expensive china and crystal that you rarely use, but you still want these items protected and kept for safekeeping. This is the perfect opportunity to look at your various storage options. Many fragile items are often placed in a closet or attic as in-home storage options. However, your closet or attic could be damaging to your fragile items, especially if they are stored incorrectly or in a moist environment. To avoid potential damage, store your rarely used items in an established storage unit.
If You Are Transitioning
Transitions can come in several different forms, such as moving, family moving in or out, or remodeling projects on your current house. Either of these transitions could end up damaging various fragile items. Temporary storage options are the perfect response during these moments of transition. Many storage facilities are more than happy to work with you to find the right storage solutions to suit your needs.
If They Will Be Protected
When deciding how to store your fragile items, you must also consider how well they will be protected, whether in a storage unit or in your home. Professional storage rental companies have several measures in place to protect your items from burglary and environmental dangers. Your attic, garage, or closet may not have the necessary protections, especially if your home were to suffer a burst pipe, burglary, or mold. When placing your items into a professional storage unit, ensure they are packed and stored correctly to avoid any damage while in storage.