Whether you are moving to a new neighborhood, or are getting ready for a long-distance relocation, you may want to consider renting a storage unit in preparation for your move. Storage units provide families with additional space to house their belongings as they are getting organized for a move. A storage rental company near Mountain View can provide you with the temporary storage rental that you need to streamline your moving process. To highlight the advantages of storage unit rental, here is a look at three ways having a storage unit can assist you during the moving process.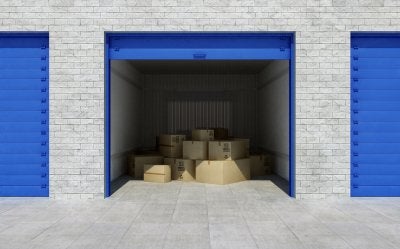 Storage Units Allow for a Flexible Timeline
If you are searching for a new residence, but have not yet figured out where you are going to live, your storage unit rental can allow you to begin the moving process on a flexible timeline. When you move your belongings into storage, you can rest assured that they will be safe and protected. After storing your stuff, you can easily stay at a friend or family member's house while you are on the hunt for a new home.
Storage Units Provide Additional Space
Families that are downsizing during a move may want to explore the advantages of storage unit rentals. With your storage unit rental, you can house your important personal items in a safe location while you are getting organized. In the event that you find that your new home does not have enough storage for all of your belongings, a storage unit can provide you with the space you need to hang on to your treasured items.
Storage Units Can Ease Your Stress
Another great advantage of using a storage unit when you move is that your rental will help to ease your stress during the moving process. Rather than worrying about packing in a hurry and then moving all of your boxes and belongings in a single day, you can take your time and gradually move your items in and out of storage.