A temporary storage unit can provide you with valuable space during your next transition. When you are choosing a storage rental company near Palo Alto , you will want to make sure that your storage options include high quality security features. With advanced security and safety systems, your storage rental company will be able to provide you with total assurance that your valuable belongings are protected from theft and harm. If you are gearing up to rent a storage unit, be sure to read on to learn more about how to judge the security features of a storage facility.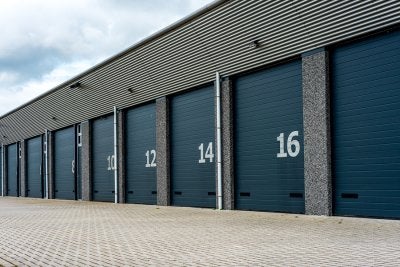 Alarm Systems
One of the most important security features for any storage unit is a quality alarm system. A security alarm will deter burglars, and will also notify the proper authorities immediately when a break-in takes place. As you are considering renting a storage unit, you may want to ask your storage company about what type of alarm system they have installed in their facility.
Video Surveillance
Video surveillance is another must for any quality storage unit facility. Since there are typically many people coming and going from a storage facility throughout the course of a given day, a video surveillance system will allow the security personnel at your facility to keep track of who enters and leaves. Additionally, in the unfortunate event that a crime occurs at a storage facility, video surveillance will provide valuable assistance towards identifying and apprehending the criminal.
Advanced Locks
Finally, you will also want to evaluate the quality and condition of the locks that are installed throughout the storage unit facility. For example, you may want to seek out a storage facility that offers password or passkey access to each individual storage unit. With a passkey access system, you can rest assured that you are the only person who has access to your stored belongings. Additionally, you may also want to determine whether your facility has secure padlocks or other physical locking mechanisms.