Renting a storage unit at a storage facility is an excellent option for those who have run out of storage at home. You can keep your personal possessions safe and secure inside of a self-storage unit in Mountain View and get access to them whenever you want. However, once you decide that you want to invest in a storage unit, you should do what you can to make sure your storage unit works for you. Check out some of the steps you should take when you start using a self-storage unit.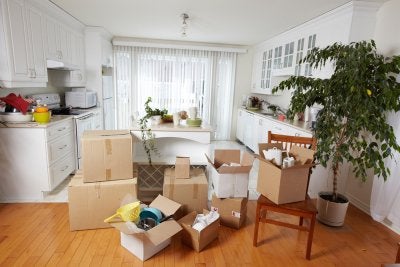 Label everything that you put into your storage unit.
Regardless of how large your self-storage unit is, there's a good chance that, over time, you will fill it up with various items. These items will be very difficult to find if you haven't labeled boxes properly. You should write what is inside every single box and attempt to keep boxes that go together in the same part of the storage unit.
Arrange boxes and furniture strategically so that you can access them later.
When you begin moving items into your storage unit, consider which items you will need to access frequently and which you can afford to stick all the way in the back of the unit. The last thing you want to do is place important boxes in the back behind a stack of heavy furniture. It will make it hard for you to access the boxes later. By coming up with a plan about how you want to stack things in your self-storage unit, you will be able to put everything that you need within arm's reach in the unit.
Visit your storage unit regularly to check up on the contents of it.
While self-storage facilities will do everything in their power to keep your possessions safe, water, pests, and thieves can present problems in storage facilities from time to time. For this reason, you should check on your self-storage unit every month or so to make sure everything is maintained properly inside of it.