Moving can be stressful enough as it is without having to worry about items being broken or damaged during shipment and storage. In addition to looking for a dependable self-storage unit in Palo Alto, there are other steps that you can take to safely package your goods to ensure their protection. It's easy to make a mistake in packaging that can make moving even more difficult, so keep these tips in mind to avoid problems during the process of moving.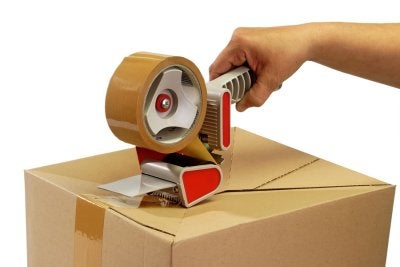 Safely pack boxes
A well packed box will be easy to move from one location to another. For this reason, it is important to remember to keep boxes as light as possible. To avoid any struggles with heavy boxes, make sure to pack heavy items into smaller boxes while lighter items are packed into bigger boxes. If you do have to pack hefty valuables with delicate items, make sure to put your weighty items in the box first to avoid damage and use boxes efficiently.
Properly seal boxes
When you're finished packing a box, it can be tempting to just put a few pieces of tape on the top and bottom and call it a day. However, depending on how heavy the box is, you will probably want to wrap both the bottom and top edges of the box in tape to ensure that the package is secure. This strategy can come in especially handy if you plan on storing any of your valuables at a storage facility, as it will protect them from potential water damage.
Label each box
While packing, it is a good idea to keep items intended for one specific room in the same box. Taking this approach allows you to label the boxes with not only the items inside, but also the room in which they will most likely be placed. Should you need to use a ground level storage unit, informative labelling will help you to keep track of everything you need to do in the moving process.