Although California offers ideal boating weather virtually year round, you probably won't be on the water every day. Thankfully, you can keep your boat safe and secure at a boat storage facility in Mountain View. But while keeping your boat at a storage facility will protect it from theft and vandalism, you will also need to maintain your boat to make sure that it stays in tip-top shape. This is important, because when items like this are stored, they must be maintained as if they're being used. Here are some basic boat maintenance tips that will pay off in the long run.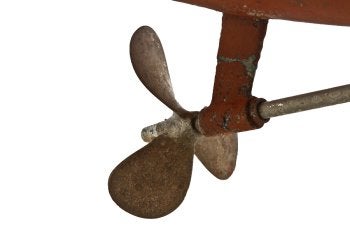 Wash Your Boat Regularly
The first and simplest task is to wash your boat regularly, especially if you boat in saltwater. Rinse your boat with freshwater after every outing before you return to the storage facility to remove salt residue. Salt will corrode metal and other hardware, and can mar your boats gelcoat as well. Use specially formulated marine boat wash to remove the salt residue from your boat before putting it back in storage.
Change the Oil
Just like your car, your boat needs to have its oil changed regularly. The frequency will vary depending on the type of engine your boats has, but a good rule of thumb is to change the oil every 100 hours of operation or at least once a year. It's best to change the oil while your boat is still in the water, before you load it on the trailer and head to the storage facility.
Check the Propeller
If you have an outboard or stern drive bot, check the propeller as part of your pre-launch routine. Make sure discarded fishing line hasn't become wrapped around the propeller shaft, and inspect the blades for nicks, dents, and other signs of damage. The smallest imperfection in the propeller can cause your boat to lose performance and burn excessive fuel.
Know more about Know more about boat storage