It's natural to be a little worried about leaving your belongings at a storage facility. Just remember that the security of your things are a top priority for the company—after all, the company doesn't want a break-in to cause legal liability or ruin the facility's reputation. High-security storage units in Mountain View take extra steps to safeguard your possessions.
Myth: Anyone could walk in and steal my stuff.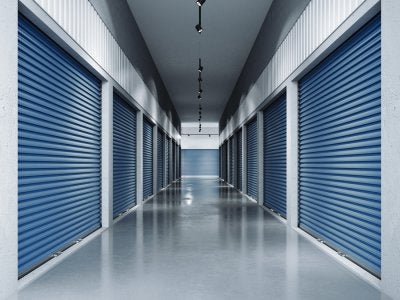 Reputable self-storage rental companies take the safety and security of their customers' belongings very seriously. Good storage companies invest a great deal into their security measures. When you choose a facility, look for well-built security fences and gates. Most storage facilities secure the property with a high-tech alarm and electronic keypad access.
Myth: Employees are rarely on-site.
Once you rent a storage unit, you'll have easy access to it whenever you want—without having to find an employee to help you. Unfortunately, this has led many people to mistakenly think that managers are rarely at the facility to supervise the grounds and protect the storage rentals. This isn't the case at reputable storage facilities. Look for a company staffed by capable professionals who are readily available to keep an eye on the facility.
Myth: I have to buy extra insurance, even if the facility looks safe.
Most storage facilities do force their customers to purchase storage insurance coverage. This is usually unnecessary, and only adds additional fees to the rental. Look for a facility that accepts your current renter's or homeowner's insurance policy.
Myth: If I'm a day late with the rent, my stuff can be auctioned off.
This is a frightening prospect, but you can rest assured that your belongings will be protected by state law and the terms of your rental agreement. In California, absolutely nothing can be done to your rental unit until it's been at least 14 consecutive days since the payment was missed. Even at that time, an auction can't take place. The storage facility must send a written preliminary lien notice to the renter, which provides notification of the date of termination of the rental agreement. This date must be at least 14 days from the date of the notice. At that point, the facility owner must send another notice of a lien sale, notifying the renter when the unit will be auctioned. This date can't be any less than 14 days from this second notice. At any point, the renter can satisfy the arrears and halt the sale.

If you need to rent storage space in Mountain View, you may be wondering how secure the facilities are. After all, if you are going to make that investment, you want to be able to enjoy total peace of mind that your personal belongings will not be disturbed. At Independence Storage, we work to provide the most secure environment for your property. We have a professional manager onsite during office hours 7 days a week, and the units are only reachable via electronic keypad access. If you're looking for a self-storage facility where you can feel safe keeping even your most valuable possessions, you've come to the right place. We are a locally owned and operated facility that has been in business for nearly 2 decades, and our customers know they can trust us to keep their property safe. Our storage units are clean, convenient, and affordable for a wide range of budgets.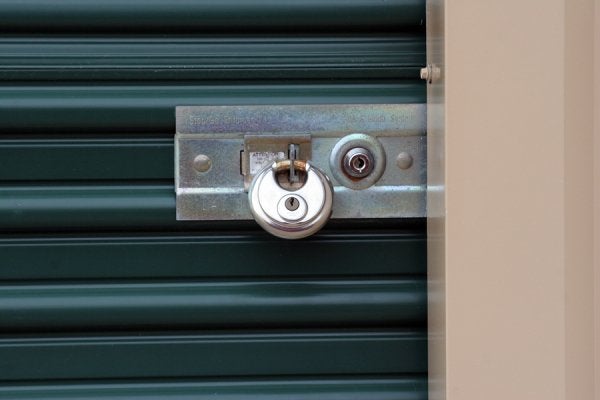 Every self-storage facility can be susceptible to pests, but you should still look for a reputable, clean storage rental company in Mountain View to improve your chances of keeping your belongings bug-free. After you rent the unit, set out a few mousetraps along the walls before you move your stuff inside. You could also put down a perimeter barrier of bug spray. Or, a natural pest control option is to sprinkle some diatomaceous earth around the storage unit.
As you listen to the featured video, you'll learn that bugs are often repelled by the scent of peppermint. Soak some cotton balls in peppermint oil, and place them in and around the furniture you're storing. This video lists a few other natural pest repellents you can use in your storage rental, such as vinegar, baking soda, and cayenne pepper.

Decluttering your home can make it feel more organized and make it easier to relax when you're there. The idea of tackling a big decluttering project can be overwhelming, however, which is why many people put it off. Fortunately, by knowing the dos and don'ts of getting the job done, the process can be easier than you think. To get started, you will need a storage unit in Mountain View and a plan. Here are the dos and don'ts you need to know to make your decluttering mission a success:
Do Start with One Room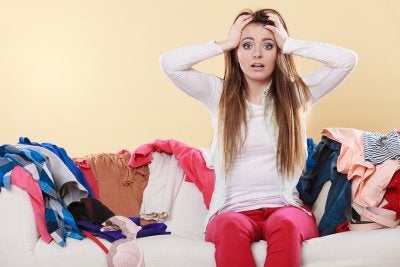 To make the idea of decluttering more manageable, start with a single room. Get everything done in that room before moving on to your next space. One room is a realistic goal, and once you accomplish it, you'll feel ready to repeat the process in the next room and the one after that. Before you know it, your whole house will be done. Be sure you finish a room before moving on. Leaving unfinished projects will only make things feel even more insurmountable.
Don't Stock Up on Bins
You may eventually need boxes and storage bins to help you get organized, but don't go out and buy those things before you actually start decluttering. Start sorting and cleaning, and then go buy storage containers once you know what you will really need. Stocking up on containers before you organize may seem like a fun way to get started, but you'll only end up adding to your clutter rather than getting rid of it.
Do Use a Storage Unit
A storage unit is the perfect way to keep your home decluttered without having to make hard decisions about what you want to keep. Storing things like holiday decorations and seasonal sports equipment in your storage unit keeps extraneous stuff out of your house but puts it in easy reach when it is time to use it.

Self-storage in Mountain View can help you keep your home organized without having to give up possessions you love, from seasonal decorations to your book collection. However, getting the most from your storage unit means packing it the right way. Resist the urge to off-load boxes as quickly as possible when you're moving into your unit, and instead, set it up so that you can easily access everything in the unit any time you need it. Protect your property and prevent headaches with these do's and don'ts.
Do Prepare the Unit Before You Move In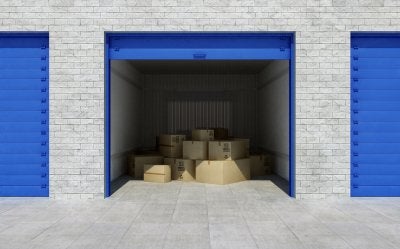 Your storage unit is likely to be an empty shell, so prepare it for your belongings before you unpack. Pallets will keep your boxes off the floor, which helps to protect them from moisture. Adding freestanding shelves will make it easier to keep your items organized. Keep in mind that while plastic is a good protectant for the floor or for your shelves, it should never be used to wrap boxes, furniture, or other items. Doing so will prevent your items from breathing and trap moisture inside, where it can lead to mold and mildew.
Don't Pack Things That Could Cause Damage
Food and plants should never be stored in a storage unit, even for a short amount of time. They can attract bugs and rodents, which put all your belongings and the belongings of everyone else who uses the storage facility at risk. Packing and storing anything that is flammable, such as oils, propane, fuel, and ammunition is not permitted. If you have gas-powered items to store, drain them of their fuel before putting them in storage.
Do Label and Organize Your Boxes
Every box that goes into storage should be clearly labeled with the exact contents. Place boxes at least one inch from the wall to allow for ventilation. Put boxes with items you will use on a regular basis, such as seasonal decorations, near the front of the unit, so you can access them easily.

If your book collection is taking over your home, but you can't bring yourself to part with your tomes, then self-storage in Mountain View may be the answer. By packing your books in the right way, you can preserve them for years to come.
Before you pack up your books, wipe them clean of any dust or dirt, and remove any bookmarks, which are acidic and can cause damage. Use small cardboard boxes for packing, so that they can easily be moved. Choose high-quality boxes, not store throwaways, so that the boxes don't break down over time. Pack books tightly, to prevent shifting, and keep similarly sized books together. Stack books, rather than sitting them on their sides, which can lead to spine damage. Label each box carefully, so you know where to find a book when you want it. It can help to organize books in some way, such as by genre or author, before packing them. In the storage unit, keep boxed books on free-standing shelves instead of on the floor, where they could attract pests.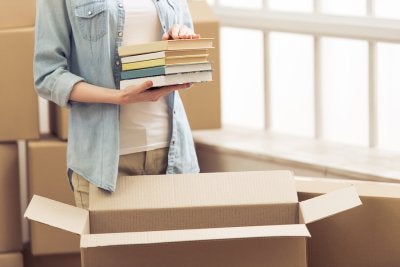 While you may not always be able to plan ahead for a move, you may want to think carefully about what time of year will be best for your transition. Whether you are moving into self storage or a new home, there are certain times of year that may be better to make a move. A storage rental company in Mountain View will be able to provide you with a quality storage unit, no matter what time of year you choose for your move.
As you are choosing a season for your upcoming move, consider factors such as school, typical weather conditions, and the housing market. If you are a parent, moving during the school year may place additional strain on your children. Additionally, moving during the coldest months of winter or the hottest days of summer may make your move more stressful. To ensure an easier move, consider moving during the early fall, when the weather is mild and your children have not yet returned to school.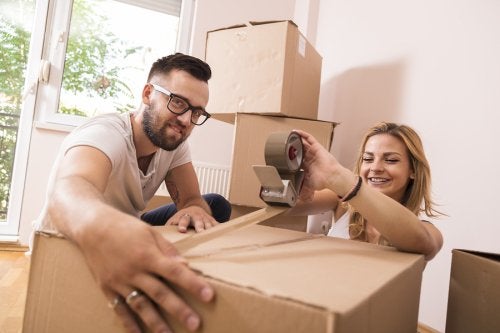 When a loved one passes away, you may be faced with the difficult task of sorting through their belongings. If your friend or family member has a storage unit near Mountain View , you will need to get in contact with the storage rental company as soon as possible. Your storage unit company will be able to provide you with a prorated rental discount while you take the time to sort through the items that were left in the unit. Let's take a look at what happens to a storage unit after the renter dies.

The storage center is contacted.
After a renter passes away, their next of kin will oversee contacting the storage rental company. Ideally, the initial contact will occur within weeks or months of the person's passing. When the storage rental company is contacted, they will be able to start making the necessary arrangements to either clear out the storage unit or renew the contract in the next of kin's name.
Unit access is granted.
You or your family members will need to be provided with access to the deceased's storage unit rental. If your loved one provided you with access before he or she passed away, you will be able to easily find the storage rental location and unit number. In the event that your loved one did not pass on this information, you may have to obtain special access from the rental company.
Rent is prorated or refunded.
A storage rental company will typically work with you to provide you with a prorated refund of the rental cost. Rather than having to continue to make payments on the price of the storage unit rental, you can typically receive a refund for the time remaining on the rental. If you have questions about the process of clearing out a storage unit rental after a loved one passes away, do not hesitate to call your local storage facility.

Independence Storage is devoted to giving our clients the most secure and safe storage unit options available. We want our clients to feel comfortable storing their most precious items with us, so they can enjoy a clutter-free home and peace of mind about the safety of their valuables. Let's take a look at the security and safety features found with our storage rental company near Mountain View .
Each storage unit on our lot has a security alarm and fire sprinklers in case of an emergency. Clients also have individual keycodes to gain access into the self-storage facility through a security gate. In addition to these individual security measures, Independence Storage also provides on-site managers to watch over our entire storage facility. These security and safety measures help us to monitor each client's valuables to ensure there are no thefts or damages. Learn more about our many security features by calling Independence Storage right away.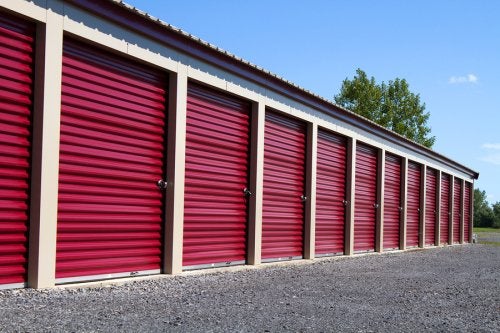 There are several items that you can move to a Palo Alto storage unit to free up space in your home . These items—such as seasonal decorations, heirloom furniture, and old tax files—take up much more space than you realize. By putting these items into a storage unit, you can devote this extra space to more important items. Read on to learn which items can be placed into storage to free up space.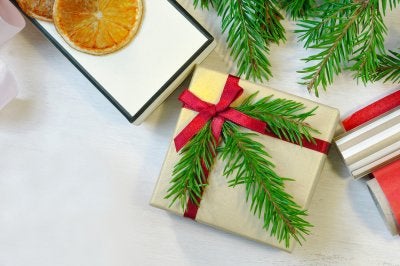 Seasonal Items
You probably have several items that you only use for a couple months out of the year, and they take up much-needed space for the majority of year. Your seasonal items can be placed into a storage unit to free up space and prevent unnecessary damages. Seasonal items will include gardening tools, such as a lawnmower and shovels. Other seasonal storage items may include pool toys, holiday decorations, and winter and summer clothing.
Large Valuables
If you have valuable pieces of artwork, home décor, or heirlooms, then self-storage is the perfect option to keep these items safe and free up space in your home. Professional storage units are often more secure and free of common household hazards, such as flooding and pests. You will also have various storage options to choose from through a storage facility. Self-storage rental companies typically offer different-sized units, drive-up units, and climate-controlled units to provide you with the best options available. Storage units will also be protected by an on-site manager and individual access through a personal keycode.
Archived Files
Tax records, medical files, and insurance information can take up a lot of room in your office space and filing cabinets. You can free up this space by decluttering all of your paperwork and placing the necessary files into filing boxes that will be held in a storage unit. These important files will be better protected against flooding and fire damage, and you will have much more space in your office to work on other important projects.
Archives
2018
2017
2016
2015
2014